Today is a bit of a feature and a linkup all together and I am just soooo excited to write this post. I recently discovered one of the greatest blogs ever. Sarah over at Venus Trapped in Mars is the bees knees. Seriously, this girl loves fashion and sports, sound familiar? You know she's a keeper because she actually found my email to her entertaining! Did I mention that her sponsorship packages have sports-themed titles? It's great. Go check out her blog if you haven't already (but finish reading this post first...)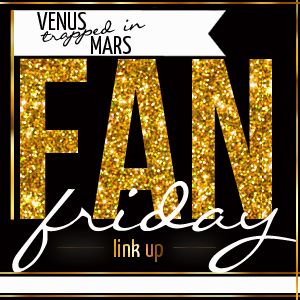 Anyways, she hosts a Fan Friday Blog Linkup and I am so excited to start participating in it. I am totally using this as my reasoning and motivation to start writing more sports-related posts!
Has anyone seen the AT&T "Brackets by Six-Year-Olds" commercial? It's great. Fun Fact: I once got all but one matchup correct in the first round of the tournament and came in second despite only having one team make it to the final four. #BossStatus (also, still mad at Louisville for sucking so much in the tourney that year...)
These are my absolute favorite commercials. I laugh every time I watch them, and recently watched the behind the scenes clip on YouTube where they talk about how what the kids say isn't scripted, which just makes them that much better. Also, I get to pretend to be one of these kids in my sorority's skit for recruitment, it's so much fun. On that note, I highly recommend never combining the taste of a blow pop and Kool Aid Jammer unless you want to feel sick...I learned the hard way.
Anyways, I have to get ready for class, decorate 6 dozen mason jars, make gallons of sweet tea, shop for the next round of rush, and participate in tonight's round of recruitment, so I am gonna get on out of here and attempt to style my short hair!
xoxo,
SSP